Sage Inventory Advisor
With the right inventory in the right place at the right time, growing your business has never been easier with Sage Inventory Advisor – an affordable cloud solution that helps companies to:
Minimise stock-outs
Release cash tied up in excess inventory
Significantly reduce the time spent on planning, forecasting and ordering.
Sage Inventory Advisor can be implemented in just a few hours and is accessible anytime, anywhere. It requires no local hardware installation and provides worry-free updates and maintenance.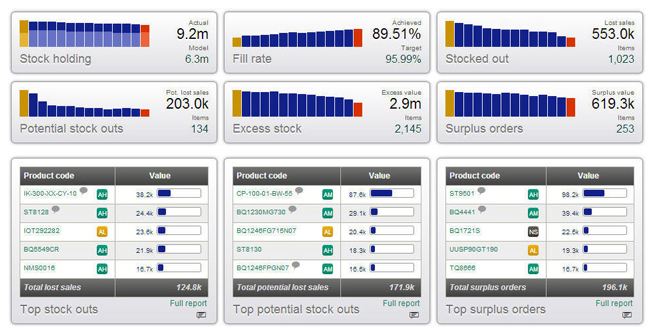 Dashboard - Track performance and identify problem items through interactive dashboards with drill-down features
Business Benefits
Minimise stock-outs; improve stock availability by 2%-15% and increase sales
Reduce excess inventory; reduce inventory by 10%-25% and improve cash flow
Simplify ordering; significantly reduce the time spent on planning, forecasting and ordering
Inventory visibility; a whole new view of your business – anytime, anywhere
Early warning; items needing attention today to prevent stock-outs or excess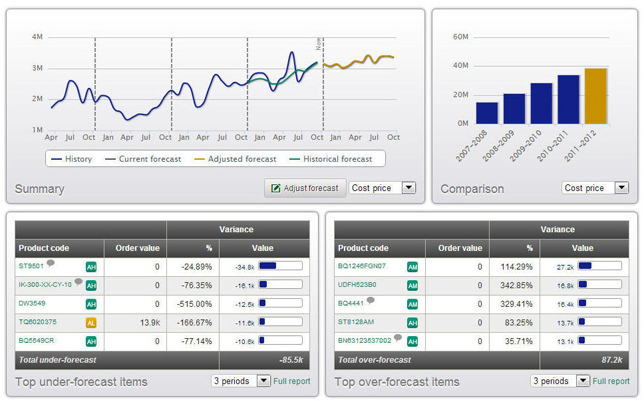 Forecast summary - Utilises best-of-breed forecast technology to generate item forecasts while facilitating manual overrides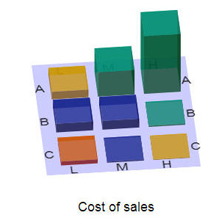 Matrix - A unique classification matrix highlighting your most important items
Affordability
Sage Inventory Advisor has no licence fees, no yearly maintenance fees, no cost to upgrade and no additional hardware or software to purchase — just a once off cost to implement and a monthly subscription fee with no minimum term, allowing easy adoption with minimal risk.