How do I register my package?
Open your Pastel software and then click Help-register your package.
A Registration Assistant will guide you through the process.
Pastel Partner or Xpress Registration
In Pastel Partner and Xpress V11 you are required to select your Registration Type. This should appear after the welcome screen. Once you have selected the appropriate registration type (as outlined on the screenshot below) click Next.
Please note that a workstation registration will be selected if the computer you are working on is a workstation mapped to the server. A remote server registration type will be used if your server is not running a Windows operating system.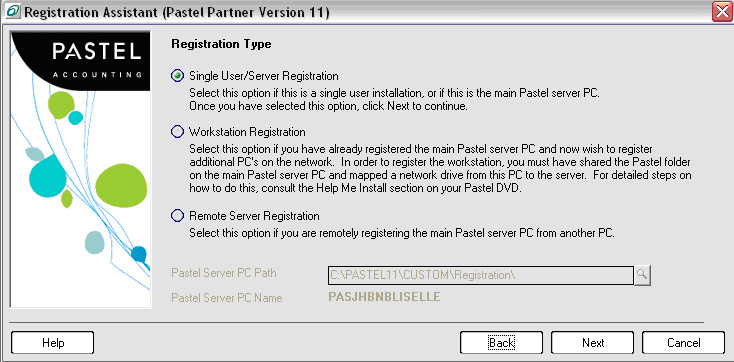 The screen below will prompt you to enter your Serial Number and Registered Name. The country will automatically be selected, based on your Serial Number. Then click Next.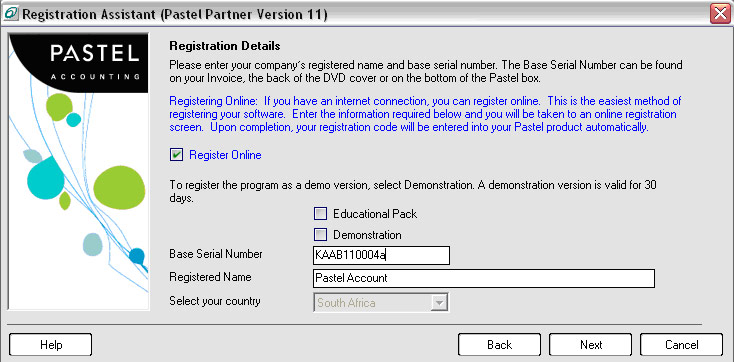 If your computer is connected to the internet, you will automatically be directed to the Pastel Accounting website www.pastel.co.za to follow the prompts and complete the registration process. (refer to screenshot below)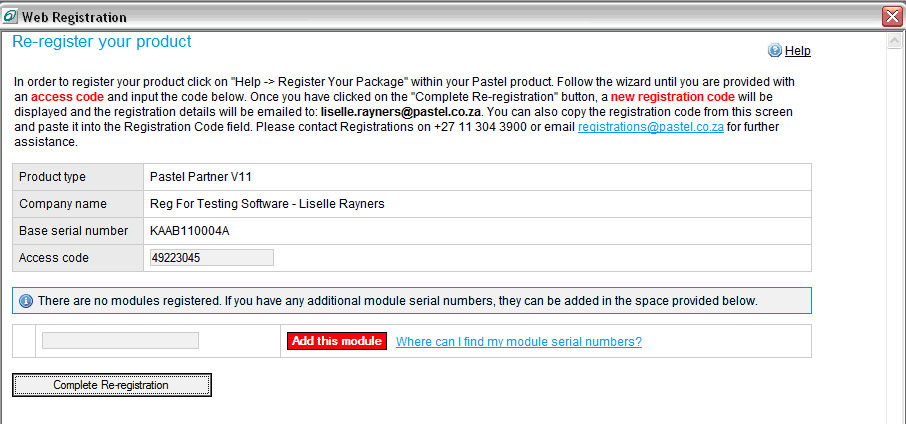 Before completing the registration, ensure that the access code appearing on the web screen matches the access code appearing on your Pastel product by moving the web screen down. (refer to screenshot below)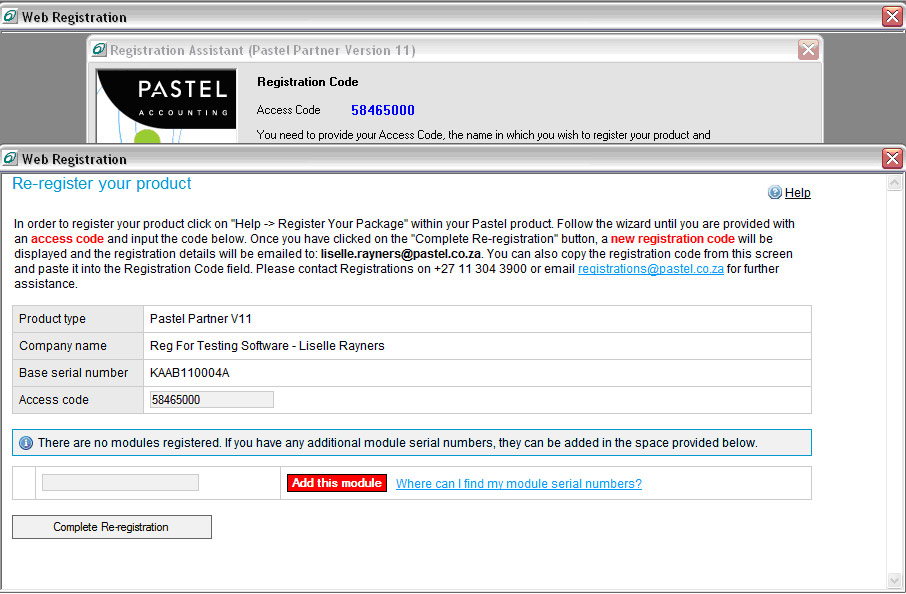 When you click on complete registration, your access code and registration code will automatically be inserted in your package. If you are not registering for the first time, you will be requested to enter a reason for the registration. (refer to screenshot below).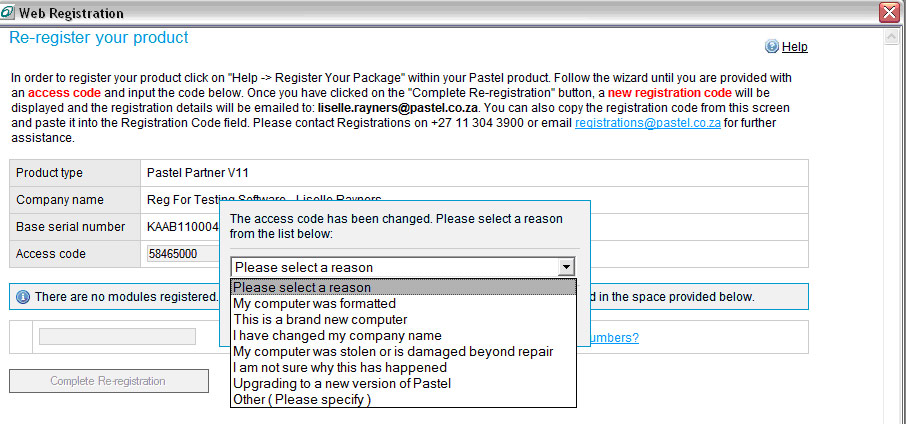 Once you have inserted and submitted the reason for the registration, the code will automatically be inserted and a summary screen will then display. (refer to screenshot below)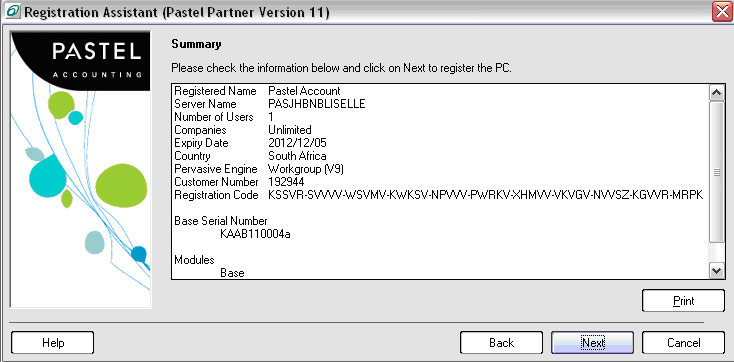 Click Next to complete the registration.
Your Pastel Accounting package should now be registered. This can be confirmed by looking under help/about in Pastel.
Should you experience problems with your registration process online, please contact Pastel Registrations for assistance on + 27 11 304 3900 or e-mail us on [email protected].