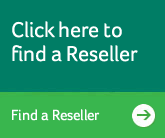 Did you know that our Sage Pastel software is used by thousands of companies in 52 countries across the globe? As a result we have thousands of valued resellers across the country and abroad who have dedicated their careers to reselling and supporting our Pastel software product range.
Reseller businesses are not all the same, and with that in mind Sage Pastel Accounting has various reseller programs available.


If you want to focus on selling and supporting Sage Pastel software

Our Value Added Reseller program is a loyalty program that allows Pastel to assess resellers on a regular basis and reward achieving resellers with larger profit margins. This program offers you a full suite of free software to enable you to learn and support your customers. There are prerequisites to joining this program, such as maintaining up to date technical certifications, attending workshops and roadshows, and complying with a strict code of ethics.


If you are an IT business that encounters customers who would like to purchase Sage Pastel software

If you are an IT business who does not want to get involved in the selling or supporting of our Sage Pastel software, you can still benefit by recommending clients to us. Our refer and earn program allows you to refer customers, and if the sale is successful, we will rebate you for your efforts.

For further information regarding the Value Added Reseller or Refer or Earn programs, please e-mail [email protected]

If you are a registered accounting or bookkeeping business

Registered accountants or bookkeepers are able to join the Sage Pastel Accountants / Bookkeeppers Forum. This program offers both a selling and non-selling opportunity, and offers Pastel software at a discounted rate. Click here to find out more about the Accountants / Bookkeepers Forum.
Contact our Sage Pastel Channel Team
To find out more about our Value Added Reseller, registered dealer, and Accountants / Bookkeepers Forum programs, please contact our Channel Team: