Message from the MD – Steven Cohen

I really believe that Sage Pastel is a great company to work for.

Sage Pastel is a proud member of Sage; a global software company focused on the accounting, payroll and taxation software solutions markets. Our people are energetic and passionate about their jobs and committed to a high level of customer service. Just think about it, thousands of businesses rely on our software each and every day to run their operations smoothly. It's only through the hard work, dedication and successes of our employees that we continue to grow and gain market recognition.

We are proud of our past accomplishments and excited about our future challenges.

Now – come and join the Sage Pastel team!
Sage Pastel Business Values
We as a company have selected 6 business values that enable us to live the Sage Pastel brand. They are being professional, ensuring teamwork, being passionate about the brand and acting reliably with integrity and respect at all times. This allows us to ensure that we are able to remain a leading supplier of accounting software.
Professional

We must all create a professional image and perception of Sage Pastel by acting in an appropriate manner at all times.
This includes the way we conduct ourselves, for example the way we dress and communicate with customers, business partners and suppliers.
Professionalism also involves providing outstanding service to customers and business partners.


Teamwork

TEAM – Together Everyone Achieves More.
Teamwork is the ability to work together towards a common goal.
Assist fellow colleagues, customers, suppliers and business partners wherever you can.
It involves working together across departments and across the business.

Passion

Passion is the energy that drives us to be the best in all we do.
It means being enthusiastic and excited about Sage Pastel, our company, our brand and our customers.
Passion means showing a willingness to go the extra mile and always exceed expectations.
We are encouraged to have fun at work but at the same time be motivated to perform our best.

Reliable

Reliability entails being accountable for your actions, and every decision you make.
It means being committed and loyal to Sage Pastel in every way, i.e. to the brand, to your work and to your colleagues.
Accountants recommend Sage Pastel - reliability is central to our product, our brand and the way we run our business on a daily basis.

Integrity

Integrity means acting with honesty and fairness in everything you do. We must all be straightforward and honest in our professional and business relationships.
Confidentiality ties in with Integrity – do not misuse information regarding our clients, our company or our people for personal advantage or for the benefit of third parties.

Respect

Treat all colleagues with respect, fairness and appreciation, and above all respect yourself!
Encourage and embrace the diverse mix of people, viewpoints, talents and experiences found at Sage Pastel.
Respect others by demonstrating courtesy and good manners, e.g. In your e-mails to colleagues and clients, in the way you talk to people and greeting your colleagues.
Sage Pastel has an awesome vibe which comes from the passion and energy of all employees who are a part of Sage Pastel to the core. Below are a couple of features that we believe make Sage Pastel a great place to work:
Employee Wellbeing Programme

At Sage Pastel we value work/life balance, and have an Employee Wellness Programme for our staff. This programme offers a variety of mental, physical and financial health, wellness and work/life services for all employees (including partners and immediate family). This support service is available 24 hours a day, 365 days a year.


Sense of Community Spirit

Sage Pastel Accounting has recently won a prize for community spirit at the annual Business Process Outsourcing (BPO) Awards. We participate in a number of community spirit initiatives, such as Habitat for Humanity, the Thuthuka Accountancy Olympiad, the 702 Small Business Awards, Aids Day initiatives and Easter Egg Drives to name a few.

Conference Centre

Conferencing@Sage is a modern and stylish conference centre that delivers exceptional food and décor. Facilities include twelve training rooms, one auditorium and two function venues.

Restaurant Facilities

There is a staff restaurant that also provides catering for training, meetings and functions, as well as a Fego convenience store which stocks a variety of items including magazines, cigarettes, cold drinks, chips, chocolates etc. You never need to leave the office – everything is right here.

Gym

Fitness & health is what we should all be striving toward: it's about looking and feeling great. We have an on-site gym with state-of-the-art equipment, as well as personalised exercise and wellness programmes.
Here are a few tips to improve your Curriculum Vitae and increase your chances of scoring your dream job.
Top Tips to improve your CV
Be clear about why you left your previous and current employers. This is especially important if you have only been in a job for a short period of time. If you were employed on a contract basis, be sure to mention this.

Make sure that you mention your education details, both secondary and tertiary. Include the dates that you spent with these institutions as well as which subjects you elected to take. Also list any professional bodies you may be affiliated to (e.g. ICB).

Keep your CV brief but include all necessary information such as your name and contact details, education and employment details. It is important to list your full responsibilities at your place of employment. Additional important information to consider including is when you are available to start, transport and salary details.

Ensure you timeline is complete. Employers are sensitive to gaps in a CV. If you were not in formal employment during any period of time it is best to mention this. The ideal would be to include a timeline of your study and employment history since secondary school.

Spelling and grammatical errors are a big no-no! Employers are usually looking for polished, well-educated individuals to join their establishments.
If you would like to make use of Sage Pastel People Placements, complete the CV example (template) and e-mail your completed CV to [email protected]
Click here to view a comprehensive CV example (template).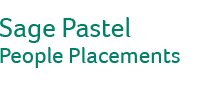 Sage Pastel People Placements
Whether you're looking for the ideal job or the ideal Sage Pastel skilled employee, we have the solution for you. With thousands of businesses making use of our Sage Pastel accounting software, we might just know of a financial position to fit you career path.
Are you looking for a job at Sage Pastel Accounting?
If you'd like to work at Sage Pastel Accounting, please contact our recruitment division, Sage Pastel People Placements on 086 100 HIRE (4473). We will let you know of any vacancies we currently have, or of any possible future positions that may become available.
Hot jobs available in South Africa – Submit your CV
If you are in the job market and would like us to assist you in looking for a job, please submit your CV on www.pastelpeopleplacements.co.za, alternatively click here.